A guide to help you design the most effective air-cooling solution for your factory.
For all industrial sectors, energy efficiency is critical in achieving overall business goals. Manufacturing firms can enhance their competitive edge by finding new ways to reduce energy costs and increase resource efficiency.
Worldwide, most industries are adopting efficient energy management as an integral part of their sustainability goals due to climate preservation needs and stringent environmental laws. Productive energy use in factory operations offers manufacturing companies a massive opportunity for successful and long-term growth and expansion.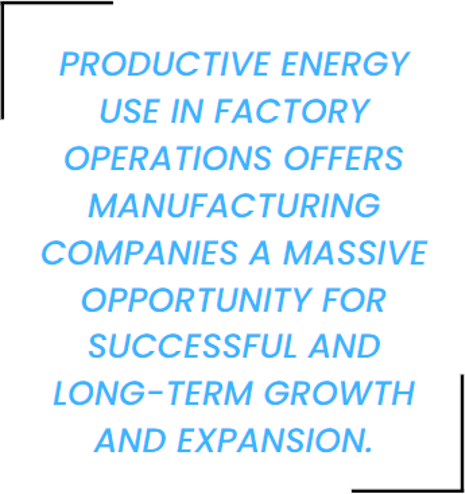 THE CHALLENGE OF RISING ENERGY CONSUMPTION
The effects of climate change on human wellbeing, health, and safety are among the significant challenges facing contemporary industrial society. Companies are under increasing regulatory and financial pressure due to high energy consumption.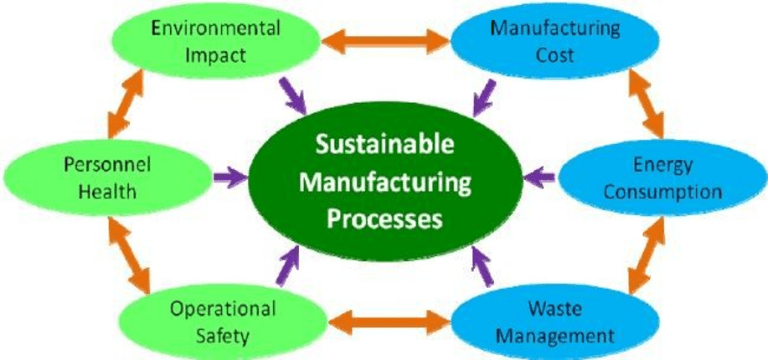 According to one estimate, energy costs can account for up to 10 percent of total manufacturing costs. In industries that rely heavily on energy, the figure can even reach 40 percent.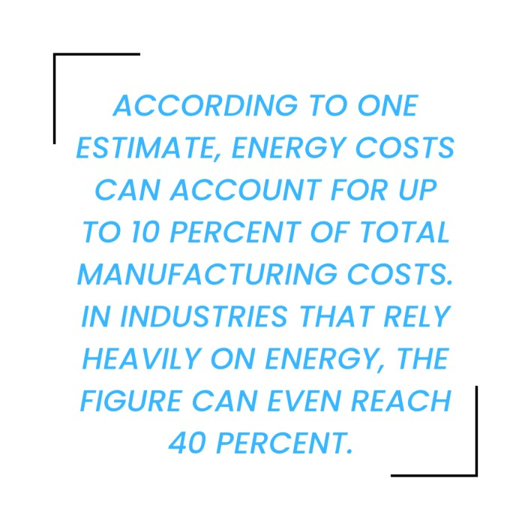 The electricity consumed by different space cooling systems in buildings worldwide today is close to 20 percent. If energy efficiency issues are not resolved in a timely manner, space cooling energy consumption will more than treble by 2050.
ENERGY EFFICIENCY OF INDUSTRIAL SPACE COOLING IS AHIGH-PRIORITY AREA
In addition to increasing emissions, the growing demand for space cooling places tremendous stress on the energy infrastructure of many industries. However, it is feasible to use energy efficiency innovation to create genuine value addition across the entire supply chain.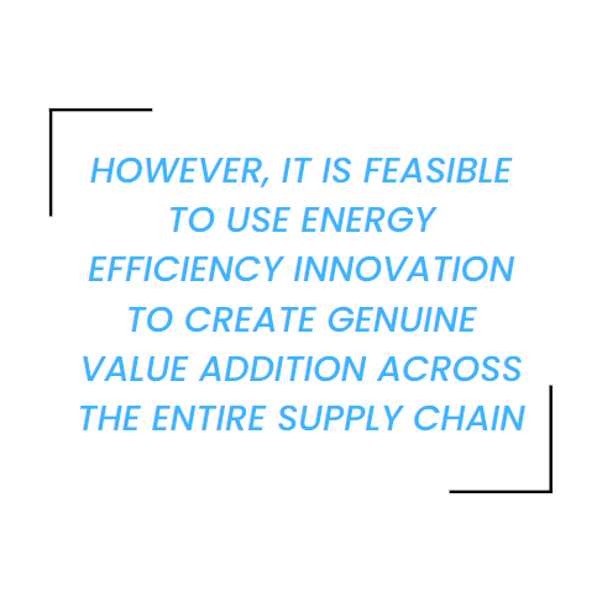 With the intelligent selection of the right technologies and solutions, factory owners may make substantial savings. Maintaining an optimum indoor environmental quality with highly efficient energy systems is crucial for maintaining a healthy and comfortable environment in factories and buildings. In sectors with high cooling demand, deploying alternative and improved cooling technologies with low electricity use has become a high priority for decision-makers.
EVAPORATIVE AIR COOLING: A SMART INNOVATION USING MOTHER NATURE'S PRINCIPLES
Water has a unique characteristic that makes evaporative coolers work: it can absorb a lot of heat. Dry air's temperature decreases as liquid transforms into vapor. We all have a similar process in our bodies that causes us to sweat, which aids body cooling during hot weather.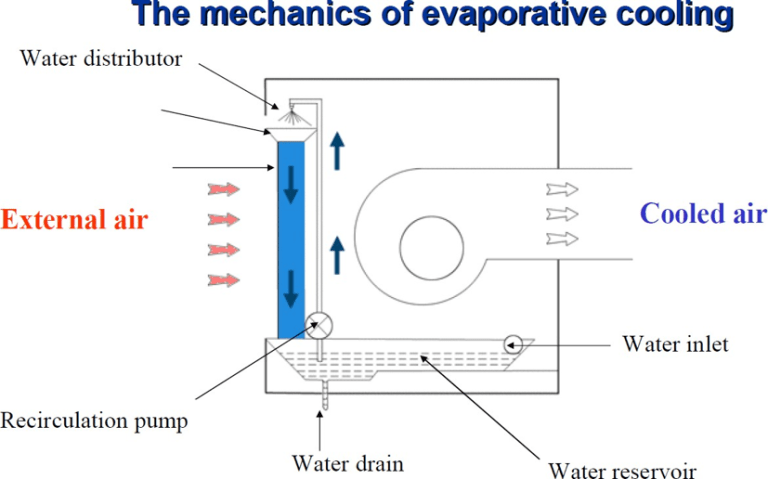 A significant quantity of heat is transported from the air to the water during the evaporative cooling process. The evaporative cooler's constant airflow removes dust, smoke, odor, and other forms of air pollution. This process aids in pushing hot stale air out and replacing it with cool fresh air.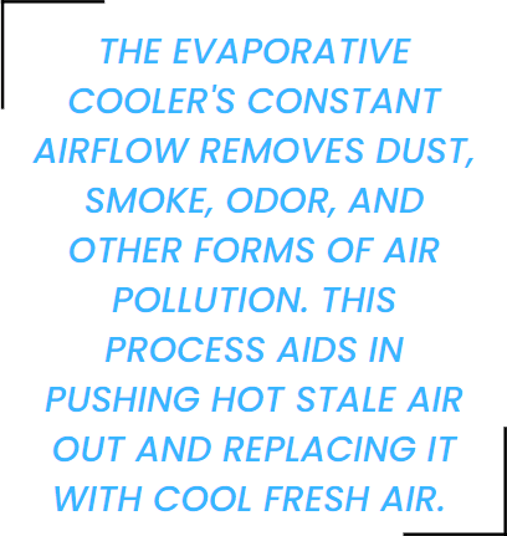 There are three different types of evaporative coolers: (1) Direct evaporative coolers, where the working fluids (water and air) are in direct contact; (2) Indirect evaporative coolers, where the working fluids are separated by a surface or plate; and (3) Systems that combine direct and indirect evaporative coolers as well as other cooling cycles.
HOW EVAPORATIVE AIR-COOLING TECHNOLOGY ENSURES MAXIMUMRETURNONINVESTMENT (ROI)
When an evaporative air cooler draws air from ambient surroundings, it brings 100 percent fresh air indoors. The impact of the entire evaporative cooling process is that the quality of the air inside the building remains high, and the cooling of indoor areas is achieved with minimum power consumption. The health of all company assets like equipment and machines is enhanced since dust, and other foreign particles are removed during evaporative airflow.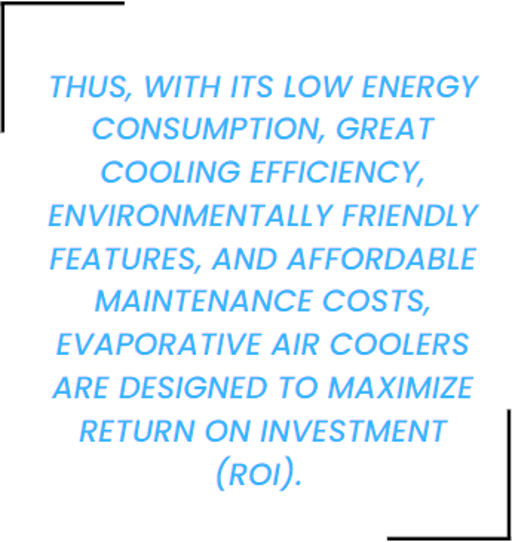 With very few components, repair and maintenance costs are negligible. The average costs of fabrication and installation are significantly low. Thus, with its low energy consumption, great cooling efficiency, environmentally friendly features, and affordable maintenance costs, evaporative air coolers are designed to maximize return on investment (ROI). In addition, the boost in enthusiasm and productivity of workers has a favorable impact on the quality of operations leading to higher profitability of the enterprise.
CHOOSE WORLD'S TOP PERFORMING ARTIC EVAPORATIVE AIR COOLERS
ARCTIC evaporative coolers smartly leverage mother nature's principles to provide cool refreshing air. Our factory cooling experts help our customers create the right combination of direct, indirect, and spot (portable) evaporative coolers as per specific factory layouts to maximize air cooling with minimum power consumption.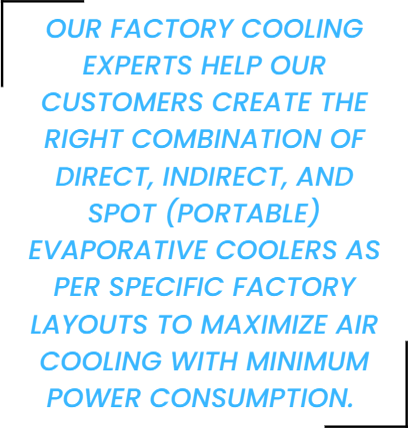 With robust, rustproof metal bodies, ARCTIC Direct Evaporative Cooler is perfect for centralized cooling across large spaces. These coolers contain an industrial water tank that is specifically made to be leak-proof, along with the best possible motor, blower, and water pumps. ARCTIC products are easy to service because spare parts are readily available through our distribution networks.
Unlike most other plastic coolers, which use expensive imports, spare parts used in ARCTIC products can be easily repaired or replaced. We use branded Indian spare parts including high-quality motor, pump, and cellulose pads.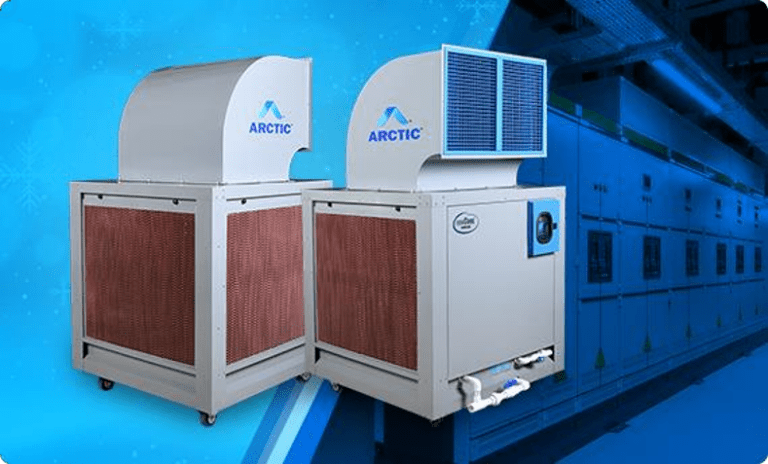 For layouts where more cooling is needed but less moisture in the air, ARCTIC'S indirect evaporative cooling (IDEC) systems are most appropriate. These have smart controls to monitor temperature, humidity (RH sensor) and TDS sensors for maintaining water quality. For spot cooling, our free-flow portable coolers come in different modes – with side discharge as well as top-discharge options.
WE ARE EXPERTS IN HELPING INDUSTRIES MINIMIZE POWER COSTS WHILE PROVIDING THE BEST AIR-COOLING SOLUTIONS
ARCTIC factory cooling experts have rich experience in designing and implementing air cooling solutions for big industrial facilities across India and other countries. For example, at the Jaipur industrial complex of Bosch India, we observed that the old coolers had very high levels of power consumption. In addition, they were very noisy and required extensive and frequent maintenance.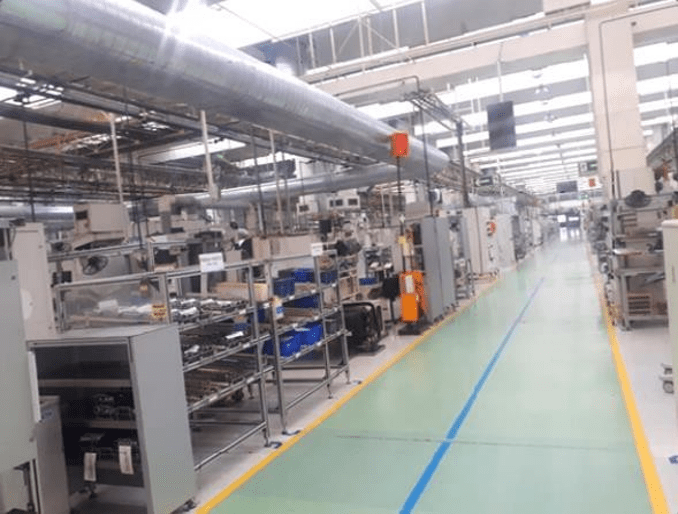 We provided a solution to Bosch India that significantly reduced the power costs with the added benefit of low-cost maintenance.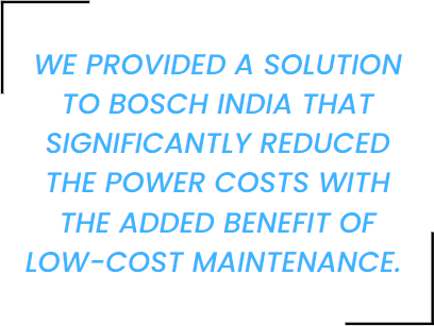 Similar successful ARCTIC installations are running at several industrial spaces like RSL Distilleries, Mahadeo Bari Tea Factory, ROMSONS Medicals & Surgical and many more.
ARCTIC RANGE OF EVAPORATIVE COOLERS COMES FROM GLOBAL INNOVATION LEADERS
Desiccant Rotors International (DRI) is a leading provider of solutions for Green Buildings, Indoor Air Quality (IAQ), Fresh Air Treatment, Evaporative Cooling, Humidity Control, and Pollution Control on a global scale. DRI has active installations in more than 45 countries and has a group manufacturing area of over 700,000 square feet, vertically integrated manufacturing, and ISO-based systems.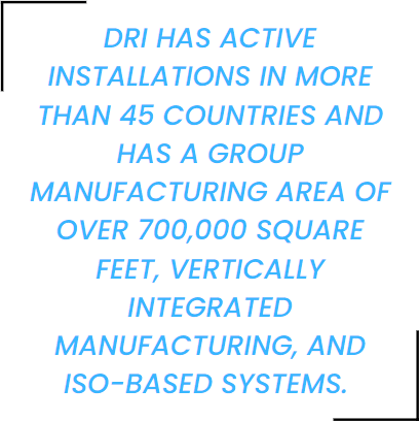 Thanks to our innovative products and solutions and the assistance of our factory cooling specialists, our customers are enjoying significant energy savings with higher productivity and enhanced well-being of their workers. Call us now to join this energy efficiency revolution and transform your large industrial or commercial spaces into thriving, sustainable ecosystems.